Some of Our Commonly Accepted Insurance Companies
If you have any questions, one of our financial coordinators can be reached Monday through Friday, 8:00 a.m. - 4:30 p.m. at (615) 321-8899.
The Center accepts several major insurance companies including: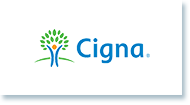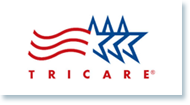 Understanding your health insurance, even for the most scholarly, can be a daunting and complicated task. The language used in many insurance policies can be very difficult to understand, confusing and vague. Infertility insurance is one type of health coverage offered by insurance providers. The intent of infertility insurance is to help people finance their fertility treatments. In exchange for a monthly premium, insurance providers will supply you with coverage for various infertility procedures. Depending on the state in which you live, mandated infertility insurance may be available. To see if your state is included in the mandated list, contact your state's insurance commissioner.
Insurance Questions
How Can We Find Out If We Have Any Infertility Benefits?
Our financial counselors can contact your insurance carrier to verify your benefits. We ask specifically which procedures are and are not covered. Make certain that you have a copy of your insurance plan with the listed benefits (insurance company and/or employer to provide). If you would like to know in advance, we have provided customizable letters for you to send to your insurance company and determine your treatment and medication benefits.
What Insurance Plans Cover Insemination and IVF Procedures?
All insurance plans vary depending on what particular plan your employer purchases. Understand that a particular insurance company may cover IVF but that your employer may have decided to not purchase that particular plan.
How much of my IVF cycle will insurance cover?
Insurance coverage for infertility treatments such as IVF varies widely between insurance plans. While coverage for IVF is not that common, you should check with your carrier or your employees' benefits manager. If you do have some level of coverage, our staff will work with you to obtain a predetermination and/or preauthorization from your insurance company before you begin your cycle of treatment.
Online Appointment Request
*Privacy Notice: Your information is held confidential and will never be released. By submitting this form, you give consent for a representative to contact you via phone, sms text, and/or email. All personal data fields remain private and will only be used to assist you with our service. If you prefer to contact us by phone instead, you can reach us at (615) 321-8899.
Our new one-of-a-kind financing takes the stress out of paying for fertility treatment
Learn more about our New
0% APR

Fertility Financing